October 27, 2020 | By Julius Melnitzer
Many are the parents, lawyers certainly among them, who wished their kids would follow in their footsteps. Just as many are the parents – and children – who regretted that they did.
The difficulties of inter-generational co-operation in the workplace are legend. They need not be repeated here. But there's a reason that survival is of the fittest: by definition, they've found the right fit.
The fit, not surprisingly, has many themes and variations. But there's a commonality, one that focuses on the infinite, malleable concept we know as space – a space in which the distance is just right.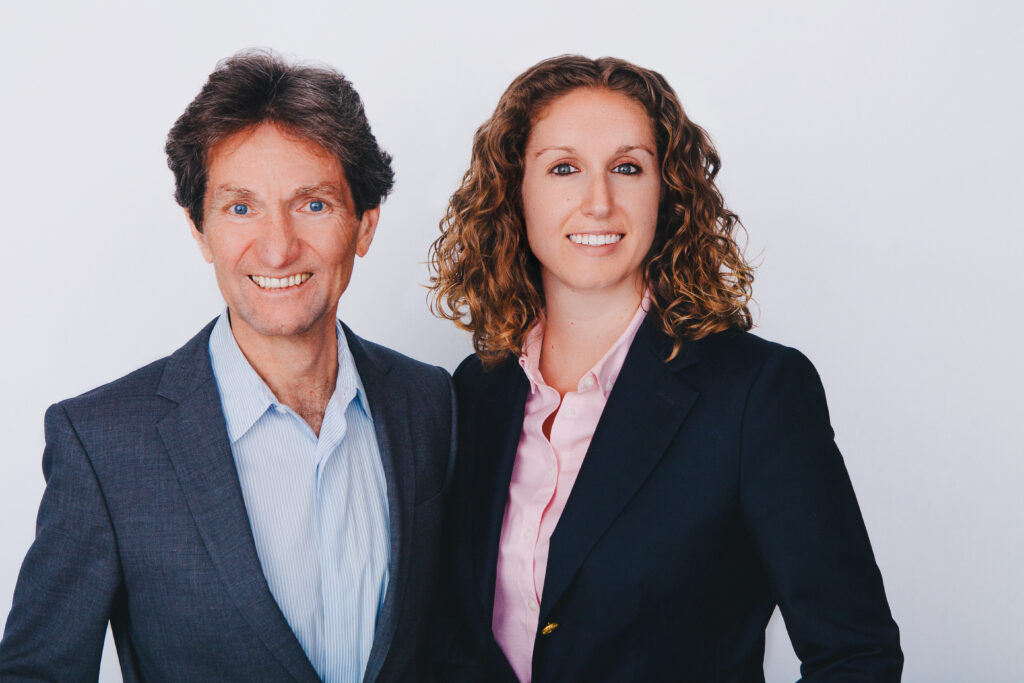 Brooke MacKenzie, called in 2013, co-founded MacKenzie Barristers Professional Corporation, with her father, Gavin MacKenzie, in 2016. The two-lawyer litigation boutique concentrates on civil appeals and issues of professional responsibility and liability. Many of the firm's clients are lawyers.
Some 75 percent of Brooke's practice involves working on cases with Gavin, the rest on her own files, and for her own clients. She describes her relationship with her father as one in which she never hesitates to speak her mind.
"Working in such a close relationship gives me the freedom to be absolutely candid, to be treated as a partner at an early stage in my career, and – as a young woman lawyer – to be appropriately assertive about the direction of a case," she says. "Also, the family relationship means Gavin has seen me at my best and at my worst, so we don't have to worry about appearances."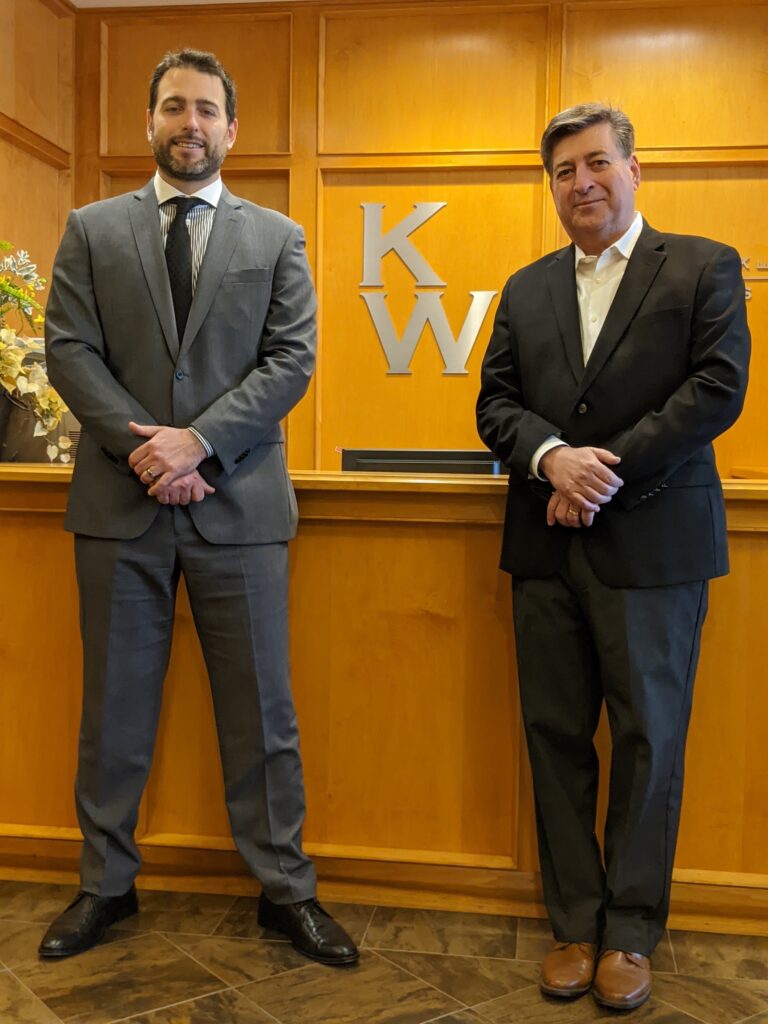 By contrast, Eric Katzman, and his father, Marc Katzman, try to work as independently as possible at Katzman, Wylupek LLP, the six-lawyer personal injury and litigation-focused Windsor-based firm that Marc co-founded in 1990.
"Although we work together on some large matters, Eric mostly runs with his own files, looking to me and other senior lawyers for guidance only when he needs it," Marc says. "That fits in well with the firm's structure."
Indeed, with the drop-off in accident benefits litigation, Katzman, Wylupek is looking to expand into other areas, including property loss and damage claims. To this end, Eric, whose practice embraces sexual abuse as well as personal injury cases, is busily developing a reputation in estates litigation.
Both Brooke and Eric started their careers in Toronto.
Brooke worked in McCarthy Tétrault LLP's litigation department. Eric, called in 2014, was a summer student and articled with a medium-sized insurance defence firm and was asked to return as an associate.
"The insurance industry and its law firms went through a lot of change in those 18 months," Eric says. "To my mind, it seemed like the end of the golden age of insurance defence."
Eric discussed his concerns with Marc. As it turned out, Katzman, Wylupek had an opening. But Eric turned down his dad's offer to work with the firm.
"Like many young lawyers, I had to make a decision that could well be determinative of my future," Eric says. "The job I had wasn't an easy one to leave."
Eventually, he changed his mind.
"Over the next two weeks, I thought about someone else filling the position and became less and less comfortable with it," Eric says. "Ultimately, it was more about the value in the job the firm was offering me than about working with Marc."
Familiarity with Katzman, Wylupek's evolution was a deciding factor.
"I had to be sure that I would fit in the long term," Eric says. "But I knew there were people who had come here as associates before me and had done well. So it wasn't hard to slot myself into the system, because it wasn't like Marc and the other partners were figuring it out for the first time."
Thus far, it's working out.
"I take Marc's mentorship for granted, and the best thing about it is the trust that I enjoy," Eric says.
For his part, Dad keeps a measured distance.
"I just try to give Eric space and be there when he needs me," Marc says. "At the same time, I take a great deal of pride in the fact that my firm could attract a blue-chip lawyer like Eric. It's energizing."
As Marc sees it, good professional relationships build on personal goodwill.
"We've always had a harmonious relationship, so we don't have issues that might flow into the workplace and create tension," he says.
Gavin, who has been at a number of firms during his 43-year career, goes so far as to say Brooke is MacKenzie Barristers' raison d'être.
"In effect, I had been running a boutique practice for many years, albeit in large firms," he says. "Although I enjoyed the collegiality, I had previously given thought to going out on my own. In the end, though, I did it mostly for the opportunity to practice with Brooke."
Indeed, Gavin had long noticed Brooke's affinity for the law.
"For almost as long as Brooke's been my daughter, I believed that she would be a very good lawyer," Gavin says. "She was winning arguments with both her parents from a very young age."
So he popped the question.
"I told her that I only needed a third year lawyer if that lawyer was her," he recalls.
Meanwhile, Brooke, while on a leave of absence from McCarthy to pursue an LL.M., observed that Gavin's practice suited her professional inclinations.
"I went for the LL.M. because I've always been drawn to the analytic side of law that's involved in complex opinions, motions and appeals," she says. "It dawned on me that Gavin had exactly the type of practice that I wanted."
To be sure, Brooke had no idea how partnering with her father, who's both widely respected and very well-liked by his peers, would play out.
"I'd heard some favourable things, but you always have to wonder whether people are telling you what want to hear," she says. "I soon learned that what I had heard was genuine."
Indeed, one of the most valuable lessons Brooke has gleaned from her father is how to take a strong position while remaining civil and collegial.
"I've heard opposing lawyers say how nice it is to have Gavin on the other side," she says.
Brooke is also appreciative of her father's efforts to provide her with oral advocacy opportunities.
"As a young woman litigator, it's hard to bring in that type of work," she says. "But I've still been able to get on my feet with regularity, because our default is to find the best way to divide an argument, instead of starting with the assumption that Gavin will do it."
Her father, Brooke feels, is always at her back.
"One benefit of the relationship is that he goes to bat for me with clients," she says. "I had great mentors at McCarthy's, but it's not like having a parent behind you."
And although the seniority gap is enormous, the fact that Brooke and Gavin started the business together is a great equalizer.
"It's a very different situation from joining an established firm," Brooke says.
There are challenges, of course.
Both the MacKenzies and the Katzmans, for example, agree that keeping the work-life divide in check isn't always easy.
"We're quite fortunate that our personal relationship hasn't suffered from all the time we spend together working," Brooke says.
The Katzmans, however, have an overseer.
"My wife, who's also a lawyer, put up with it for two years, but her patience wore thin," Marc says.
So much so, as Eric notes, that there's a "two-minute limit" on shop talk in his mother's presence.
Still, the personal does seep through.
"The toughest thing for me was to get over calling Brooke 'darling' in the office," Gavin says.
Julius Melnitzer is a legal affairs journalist, writing coach and media trainer for lawyers. Readers can reach him at www.legalwriter.net or at https://legalwriter.net.