By Julius Melnitzer | April 8, 2021
Dismissed: first privacy class action heard on the merits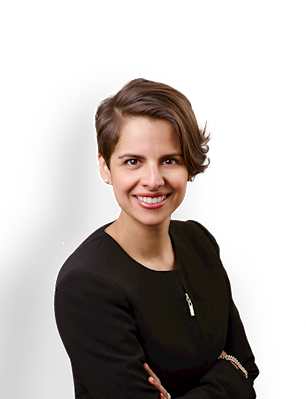 Quebec Superior Court Justice Florence Lucas has dismissed the first class action regarding the loss of personal information that has been heard on the merits in Canada. Anne Merminod in Borden Ladner Gervais LLP's office in Montreal, lead counsel for the successful defendant in Lamoureux v. Canadian Securities Regulatory Authority, writes that the decision is a "blueprint" for data loss management, providing guidance on appropriate corporate response to theft of personal data.
Related Story: What to expect from Canada's new privacy legislation
Alberta judge won't take judicial notice of transgender bias
Justice Donna Shelley of the Alberta Court of Queen's Bench has dismissed a Crown application seeking to challenge prospective jurors for cause. The Crown argued that jurors might be biased against the transgender male complainant in a sexual interference case. Citing the absence of adequate evidence supporting the motion, Shelley refused to take judicial notice that "discrimination and prejudice against transgender individuals is likely to result in trial unfairness" which could not "be cleansed by an appropriate instruction".
"Thus far, however, it does not appear that courts are in a position to take judicial notice in relation to the homosexuality of an accused," Shelley concluded. "And it appears that there is no authority in relation to transgender identity."
A senior Crown Attorney, who spoke on condition of anonymity, told LegalWriter.net that the challenge for cause application was appropriate.
"I personally believe the Crown should be educating the public," the Crown Attorney said.
Related Story: When sexist racist robots discriminate, are their owners at fault?
IBA: Ten percent of young lawyers worldwide are "experiencing suicidal thoughts"
Interim results from a global survey by the International Bar Association conclude that 10 percent of lawyers under 30 are experiencing suicidal thoughts as a result of their work. Worst affected are ethnic minorities and disabled individuals, of whom almost 17 percent reported such thoughts. Additionally, some 50 percent overall have experienced "depressed thoughts". Fatigue, disrupted sleep and anxiety are also causes for "global concern" about lawyer wellbeing. Females fare worse than men, and younger lawyers fare worse than their elders. The saving grace? The majority of respondents have "healthy coping strategies" such as meditation, yoga and a healthy diet.
Related Story: Lack of law profession transparency preventing necessary culture change
GC workload crisis imminent: global study
Workloads for legal departments will grow by 25 percent in the next three years, according to a global study conducted by EY Law and Harvard Law School. Aggravating matters is the fact that 88 percent of general counsel intend to cut costs by an average of 18 percent. Just 30 percent of in-house counsel believed their technology was adequate, and many spent too much time on low-value, routine tasks. It all amounts, the study concludes, to a "hugely challenging and uncertain operating environment" going forward.
Related Story: Machine learning is helping to lighten legal grunts' minutiae-laden jobs
PainWorth expands to US
PainWorth, the free, fully-automated Edmonton-based app that helps accident victims calculate their claims' value without resort to a lawyer, has acquired the assets of ProSe Claims, a Los Angeles legal-tech startup that connects people to resources that will help them represent themselves. ProSe Claims co-founder and CEO Justin MacFayden will be bringing his American legal experience to the PainWorth team. Meanwhile, Painworth, which has helped Canadians settle nearly $10 million in claims, will be rolling out in the US soon.

"While we've been working to address access-to-justice problems in Canada, including women receiving smaller claims than men, ProSe Claims has been tackling similar problems in the US," said PainWorth co-founder Michael Zouhri in a press release. "They believe – just as we do – that the legal system is broken and incredibly slow at delivering justice."

Related story: Get a leg up on your injury's worth – for free and without a lawyer
Best law firm webinars
McCarthy Tétrault: Canada's Privacy Overhaul: Deep Dive into Key Topics
Bennett Jones: Crisis and Risk Management: Are You Ready?
Torys: Executing ESG Priorities
Julius Melnitzer is a Toronto-based legal affairs writer, ghostwriter, writing coach and media trainer. Readers can reach him at [email protected] or https://legalwriter.net/contact.