By Julius Melnitzer | May 13, 2021
This is the second article in a three-part series.
With unemployment on the rise, adding fuel to the fire by encouraging labour force reduction seems counterproductive. But, as pointed out in Part I of this series, Canada's competition laws do exactly that.
The key culprits are the "efficiencies" defence and our approach to "failing firm" mergers,. Both allow mergers despite their anti-competitive effects if they produce efficiencies, often by way of lower labour costs. Put bluntly, employment issues have no place in the Competition Act's legal framework or its enforcement.
Many prominent observers, however, have been pushing for change. The "consumer welfare" standard for competition law, which focuses on keeping prices low and quality high by discouraging anti-competitive conduct, they say, is no longer adequate. As far back as 2016, Jason Furman, former chairman of U.S. Council of Economic Advisers, opined that the emphasis in merger review should move from price advantages benefitting consumers to longer term considerations including innovation, workers' wages and future growth.
In Canada, Glen Hodgson, a senior fellow at the C. D. Howe Institute, cited the damage the pandemic had inflicted on individuals and businesses In a Globe and Mail op-ed. He concluded that it was "not realistic to expect a return to normal anytime soon". But, he added, policy action that focused "on minimizing labour market scarring as a top priority" could help.
In the U.S., pressure to use policy to mitigate job losses has not abated. Brian Deese, President Biden's director of the National Economic Council, has called the environment "the worst employment situation since WWII". And Treasury Secretary Janet Yellen listed job losses as one of her "top three priorities."
Russell Pitman, Director of Economic Research at the DOJ's Antitrust Division, has urged regulators to "disregard claimed savings that result only from layoffs in weighing merger efficiencies". His views, he notes, would not prohibit merging firms from shedding workers. The law, however, should provide no incentives to increase chances of merger approval by making as many workers as possible redundant.
"Such a result encourages narrow-blinkered economics to trump broader social impacts," Pitman writes.
As Pitman sees it, the change is necessary because current labour markets are displaying "unusual frictions".
"If we were in a situation of low unemployment, great demand for labor, and rising wages, we might not oppose considering labor saving in a merger review so much," he states. "But labor markets are not working well – for at least partly macroeconomic reasons."
Cal Goldman, formerly Canada's Competition Commissioner (1986-89) and now a Toronto-based competition practitioner at The Law Office of Calvin Goldman, Q.C., is of similar mind.
"In today's environment, the public interest is different," he says. "With so many Canadians not employed as they ordinarily would be, government, in consultation with the private sector, should look at the pros and cons of including the impact of job losses in competition policy."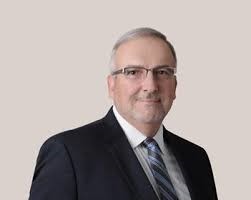 And there's a back story to all this: from all appearances, the Competition Bureau would like nothing more than having the efficiencies defence go away. Indeed, John Pecman, Canada's Commissioner of Competition from 2013-18, who is now a senior advisor in Fasken Martineau Dumoulin LLP's Ottawa office, repeatedly expressed concerns about the defence. All indications are that his successor, Matthew Boswell, shares his views.
"The defence was inserted in the legislation in 1986 based on economic reports that Canada needed some market concentration in some sectors," Pecman told the National Post. "But it's a vestige of the past, more of an industrial age philosophy that is losing its relevance in a digital economy where companies' successes are frequently based on efficiencies, particularly network effect efficiencies that focus on demand-side economies of scale."
Pecman's remarks followed on an article by Matthew Chiasson, senior competition law officer at the Bureau, and Paul Johnson, then the T.D. MacDonald Chair in Industrial Economics at the Bureau, that questioned the purported rationale behind the efficiencies defence. They concluded that "the Competition Act has a bias towards authorizing anticompetitive mergers in the name of economic efficiency even though such mergers are more likely to reduce efficiency overall".
All of which doesn't mean that the Bureau is advocating that merger reviews include a consideration of job losses – merely that the efficiencies defence, which is counterproductive to job growth, may no longer be macroeconomically relevant. Still, it may be a case of "six of one, half-dozen of the other".
As it turns out, apart from eliminating the efficiencies defence, there are other tools – primarily political – that could protect jobs potentially lost to mergers. The European Union, for example, recently exercised just such a power in nixing the proposed merger between Siemens and Alstom, Europe's largest manufacturers of railway and metro signalling systems, as well as of rolling stock.
"Many jurisdictions have ministerial override tools based on employment policy and matters of public interest," Pecman says. "When we're dealing with value judgments that engage the public interest, like trading off market competitiveness against employment scarring, the judgments are better off in the hands of politicians."
The OECD apparently agrees, at least to the point where it has come out against giving an override power to competition regulators. Still, some regulators, like the Federal Communications Commission in the U.S., have a "public interest" mandate to override mergers under their jurisdiction.
However that may be, ministerial overrides are not unknown in Canada. In 1998, Finance Minister Paul Martin used his Bank Act powers to block mergers between RBC and BMO, and between CIBC and TD. And earlier this year, Transport Minister Omar Alghabra, exercising his power to act in the public interest under the Canada Transportation Act, approved Air Canada's proposed takeover of Transat (which later fell through) despite a Competition Bureau review that suggested that the merger would hinder competition and result in less choice for Canadian travellers.
Still, despite the international prominence of the debate over the role of job losses in competition, nothing's really happening in Canada.
"At the very least, we don't know what ISED [Minister of Innovation, Science and Economic Development] is doing, because they don't have an ongoing consultative process with the private sector, and the Competition Bureau no longer has the lead in competition policy," Goldman says. "That responsibility now rests with senior bureaucrats who have no enforcement experience, which is really tantamount to having one eye open and one eye shut."
But labour scarring through mergers is not the only elephant in the unemployment landscape. The other is whether our competition law should recognize "national champions".
Stay tuned, as that will be the focus of Part III in this series.
RELATED ARTICLES
Perfect storm for Canadian jobless: M&A uptick and unemployment growth
"Vestige of the past": Competition Bureau mulls scrapping "efficiencies" defence in merger laws
Competition Bureau's approach to antitrust law needs to catch up with the times
Anti-competitive regulatory risk on the rise: COVID's role
Anti-competitive regulatory risk: is Canadian business equipped to cope?