By Julius Melnitzer | March 25, 2021.
This is the first article in a two-part series. Read Part II here.
The Supreme Court of Canada's (SCC) recent decisions in C.M. Callow Inc. v. Zollinger and Wastech Services Ltd. v. Greater Vancouver Sewerage and Draining have reactivated the polarizing debate about the court's interpolation of the "duty of good faith" into Canadian contract law.
It all started in 2014 with Bhasin v. Hrynew, where the SCC first recognized a duty to perform contracts in good faith, honestly and with regard to the legitimate expectations of others. The decision generated attention, alarm and perhaps near-panic.
Why? Because uncertainty is the bugbear of commercial life — and Bhasin was open-ended. It presaged that new duties would emerge from the overall "organizing principle". Here, think Donoghue v. Stevenson, the seminal decision in tort law that engendered a continuing evolution of new duties of care.
So while Bhasin provided certainty by ending debate about whether good faith informs the common law of contracts, it created uncertainty by failing to establish the limits of the principle. Although the court described its ruling as an attempt to settle Canadian contract law, the tortuous commentary that followed – ranging from "Bhasin will change nothing" to "Bhasin will change everything" – did little to alleviate the uncertainty.
Then along came reality. And in reality, little changed.
A study by Brad Berg and Mike Maodus in Blake, Cassels & Graydon LLP's Toronto office, released in October 2015 (about a year after Bhasin), uncovered 85 trial and appellate decisions dealing with good faith. Just five of the 49 Ontario cases found a "clear breach" of the duty. Three of the decisions, moreover, were based on good faith doctrines that had long populated employment and real estate law. And while the two remaining cases apply Bhasin, Berg and Maodus questioned whether the SCC's ruling actually changed the results.
Just as telling, however, is that nothing much happened for the next six years, until Callow and Wastech – about which much more will be said in the next piece in this series – emerged in the last few months.
That doesn't surprise John Enman-Beech, an SJD candidate at the University of Toronto Faculty of Law, whose work critiques contract law in the context of everyday life.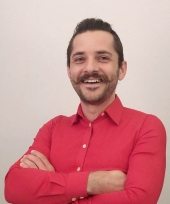 "A lot of academics and lawyers were concerned about the effect good faith would have on certainty, but the truth is that Bhasin didn't affect daily life," he says. "For example, some claimed that, in daily practice, the case would precipitate amendments to pleadings in a host of contract cases — but that doesn't seem to have happened."
The problem may be that "uncertainty" is rarely defined by its users.
"My feeling is that good faith is like catching a ball that has been thrown to you without knowing the calculus of the interaction — does that make catching the ball an uncertain proposition?" Enman-Beech asks. "When people talk about uncertainty, what they often mean is that something's hard to explain, not hard to do."
Angela Swan, counsel to Toronto's Aird & Berlis LLP and an adjunct professor at York University's Osgoode Hall Law School, believes that acting in good faith is a simple proposition — "Just don't be a scumbag, I tell my students."
Swan says it's "a grave mistake" to assume that the good faith doctrine requires the same "degree of precision" as other rules.
"We're talking about a standard of conduct, which is necessarily vague," she explains. "The line may not be clear, but that doesn't mean it's hard to avoid being a scumbag – as long as you stay well away from the line."
Deal lawyers were among those who expressed the most significant concerns about Bhasin, claiming they would throw negotiating tactics into turmoil.
Here, Swan is sanguinely dismissive.
"The fuss about Bhasin impacting negotiations makes a mountain out of a molehill," Swan says. "Good faith in negotiations simply refers to not taking unfair advantage, like snapping up an offer you know to have been made mistakenly."
But there's another question that enters the debate: to what extent does good faith mandate altruistic behaviour?
"To the extent the principle requires you to look after the interests of others, it's a social duty, and that belongs in the realm of tort law," Enman-Beech says. "But good faith isn't about honesty generally, it's about honesty in the context of performing a contract to which the parties have agreed."
So does it boil down to "reasonable expectations", a principle long embedded in contract law? And if so, do we need a broader doctrine of good faith at all? Many knowledgeable observers say "no".
More about that in Part II.
RELATED STORIES
Top 10 business decisions of 2020, Part II: From termination and tax to good-faith contracts
Julius Melnitzer is a Toronto-based legal affairs writer, ghostwriter, writing coach and media trainer. Readers can reach him at [email protected] or https://legalwriter.net/contact.